Investing in Your Comprehensive Cancer Center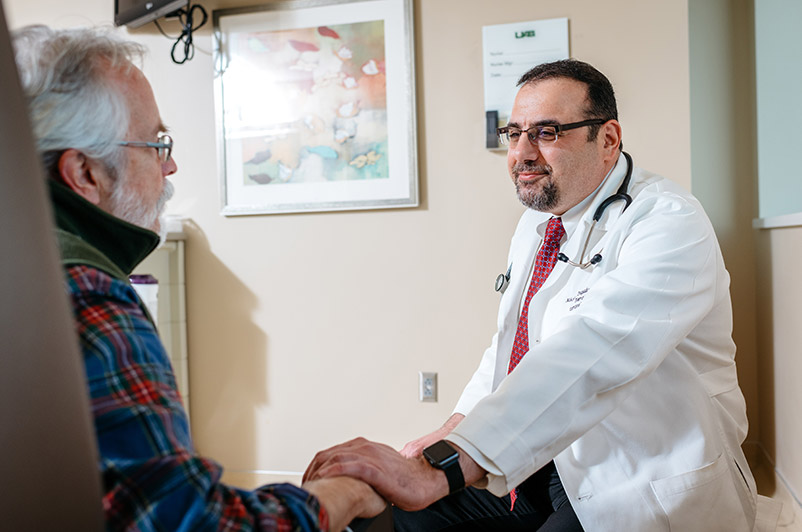 The O'Neal Comprehensive Cancer Center at UAB envisions a world without cancer, and our experts have an all-encompassing approach toward understanding the biology of cancer, translating discovery from bench to bedside, and providing our patients the most targeted therapies to treat their cancer. Your giving and support is critical to the life-saving work done by the more than 400 scientists and physicians at the O'Neal Comprehensive Cancer Center.
As the only National Cancer Institute-designated comprehensive cancer center in the Deep South, the O'Neal Comprehensive Cancer Center is at the forefront of generating significant breakthroughs in cancer research and setting the pace for translating that discovery into treatments through more than 200 active clinical trials.
By investing in the O'Neal Comprehensive Cancer Center, you have the opportunity to make a transformative impact in the lives of cancer patients through your support of groundbreaking research, innovative cancer care, and prevention programs reaching vulnerable populations across our state.
We all want to live in a world without cancer—let's fight this disease together.
Sullivan Survivorship Program
The Pat and Jean Sullivan Comprehensive Head and Neck Cancer Survivor Care Program's goal is to help head and neck cancer patients have a better quality of life during and after treatment by offering survivors a multi-level, specialized and personalized approach to recovery and survivorship.
Coach Sullivan passed away Dec. 1, 2019. To make an online donation in his memory and in support of the Sullivan Survivorship Program, click here.
Ways to Give
Every gift makes a difference in the O'Neal Comprehensive Cancer Center's mission to eliminate cancer as a public health concern. There are many ways you can support this work:
Give by Mail
Checks should be made payable to the O'Neal Comprehensive Cancer Center at UAB.
Please mail to:
O'Neal Comprehensive Cancer Center at UAB
WTI 210
1720 2nd Avenue South
Birmingham, AL 35294-3300
Contact Us
For questions and information, please contact:
Lisa Roth
Senior Director of Development
(205) 934-0930
leroth@uabmc.edu