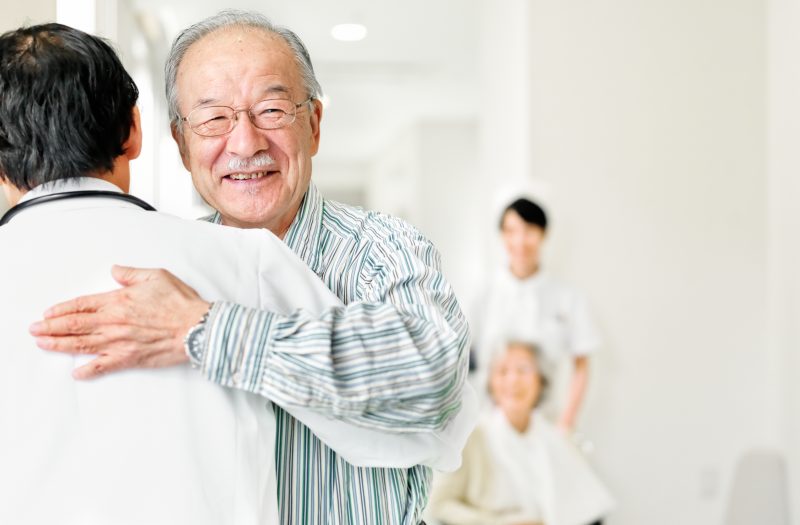 Survivorship
Cancer often means a detour from your normal life patterns and plans. Survivorship is about making sense of your unique journey, charting a new course during and beyond treatment, and staying as healthy and happy as possible in the long run. We are committed to helping you find success in survivorship through whatever relationship, work, physical, and emotional challenges you might face. You will find community and support services in the programs and organizations below.
Forge Breast Cancer Survivor Center
Forge, a 501(c)(3) nonprofit and UAB Medicine partner, serves breast cancer survivors and co-survivors residing or receiving treatment in the following counties: Blount, Jefferson, Shelby, St. Clair, and Walker. Forge creates a personalized survivorship plan for each enrollee and offers a range of services, including:
Health and wellness classes.
Professional mental health counseling.
Telephone support.
Legal and financial counseling.
Gardening, exercise, and cooking events.
Support groups.
Peer-mentor matching.
Next Steps Clinic – Breast Cancer
The Next Steps Clinic – Breast Cancer offers specialized follow-up care focused on the unique needs of breast cancer patients. Survivorship care is provided by a nurse practitioner with expertise in breast cancer care needs, both during and after treatment. Your nurses will work closely with your primary treatment team and follow a personalized plan.
The clinic is specifically for patients who have reached 12 months or longer since an initial breast cancer diagnosis and are not receiving active treatment (other than hormonal therapy).
Patients will receive:
Monitoring for long-term effects of breast cancer treatment.
Referral for management of identified problems.
A Survivorship Guide Book with personalized details of your treatment and guidelines for continued monitoring.
Recommendations for preventive care.
Access to relevant information, resources, and services.
Sullivan Head and Neck Cancer Survivorship Initiative
Head and neck cancers can have long-term effects on your everyday abilities and can challenge your healthy self-image. The UAB Medicine Pat and Jean Sullivan Comprehensive Head and Neck Cancer Survivorship Clinic helps survivors navigate the complex issues they may face during and after treatment and helps them find their "new normal." The clinic is named in honor of football legend Pat Sullivan—who was treated for head and neck cancer at UAB—and Jean Sullivan, his wife of 50 years and steadfast supporter throughout his survivorship.
Clinic patients receive the following:
Personalized care and guidance during and after treatment.
A survivorship care plan that includes:

Details of cancer treatment.
Guidelines for ongoing care and monitoring.
Recommendations for preventive care.
Information on available resources and services.
Referrals for managing other potential problems.
Monitoring for long-term effects of treatment.
Survivorship care that is delivered in collaboration with the primary treatment team.