Lalita Shevde-Samant, Ph.D.
Associate Director for Education and Training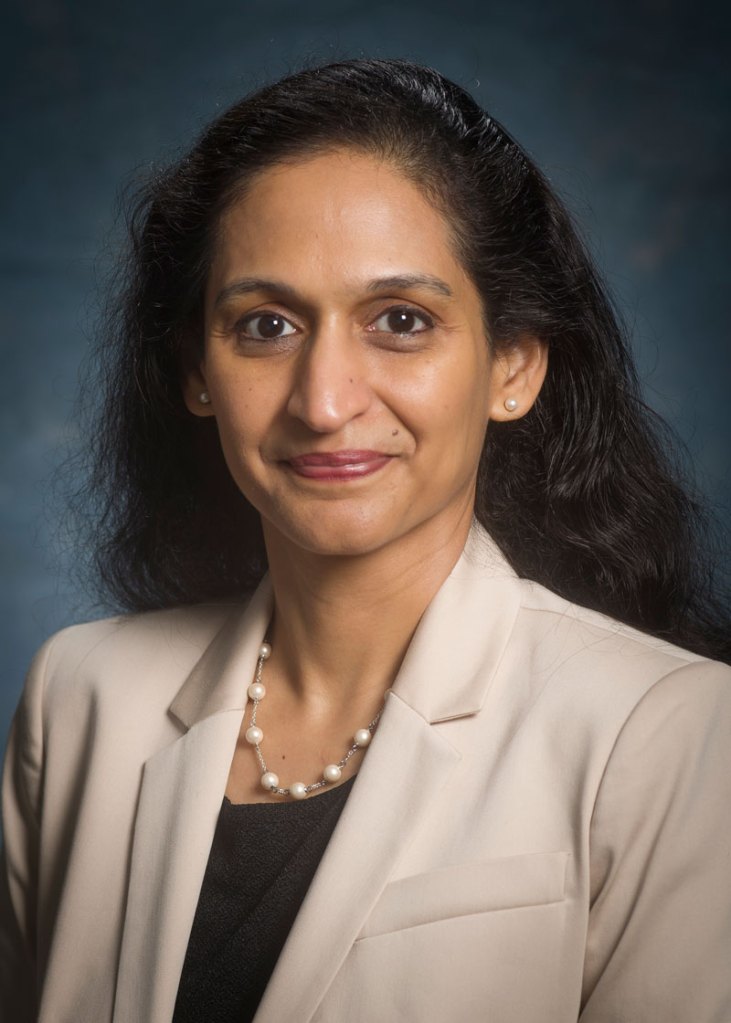 Lalita Shevde-Samant, Ph.D., is Associate Director for Education and Training for the O'Neal Comprehensive Cancer Center at UAB and Professor in the Department of Pathology. She also is Director of the Cancer Biology Graduate Theme at UAB. Shevde-Samant received her Ph.D. in Cancer Immunology at the Cancer Research Institute, University of Bombay, India. Following postdoctoral training in the area of metastasis at the Hershey Medical Center, Penn State University and at UAB, she was on faculty at the University of South Alabama before being recruited in 2012 to the Department of Pathology at UAB.
Over the past 12 years, Shevde-Samant has been involved in education, teaching and academic mentoring in leadership roles that include serving as the Director of the Cancer Biology Theme of Graduate Schools at two Universities, in addition to serving as a course director for multiple and diverse graduate-level courses. She is actively engaged in training and mentoring graduate students and fellowsand has been honored with the UAB Graduate Dean's mentoring Award.
Her international initiative for mentoring the next generation of metastasis investigators includesthe successfullyestablishedEarly Career Ambassadors of Metastasis Research (ECAM) program of the Metastasis Research Society (MRS); ECAM connects mentees with senior metastasis researchers worldwide, for short sabbaticals, career-development and leadership skills. She has mentored junior faculty through the American Society for Cell Biology (ASCB) Faculty Research and Education Development (FRED) program and continues to participate in career development and mentoring sessions at meetings of the American Association for Cancer Research (AACR) and Cancer Biology Training Consortium (CABTRAC).
Shevde-Samant leads a research program focused on identifying targetable vulnerabilities of metastatic progression. Her research centers on understanding effects of aberrantly activated developmental signaling on regulating tumor cell intrinsic events such as resistance to DNA damage and metabolic adaptation and dynamic interactions of tumor cells with their complex microenvironment. Her research is funded through extramural grants from the NCI and the Department of Defense. Shevde-Samantis a permanent member of the NCI Chemoprevention Study Section (CPSS).