Community Outreach & Engagement Menu
Community Health Advisor Program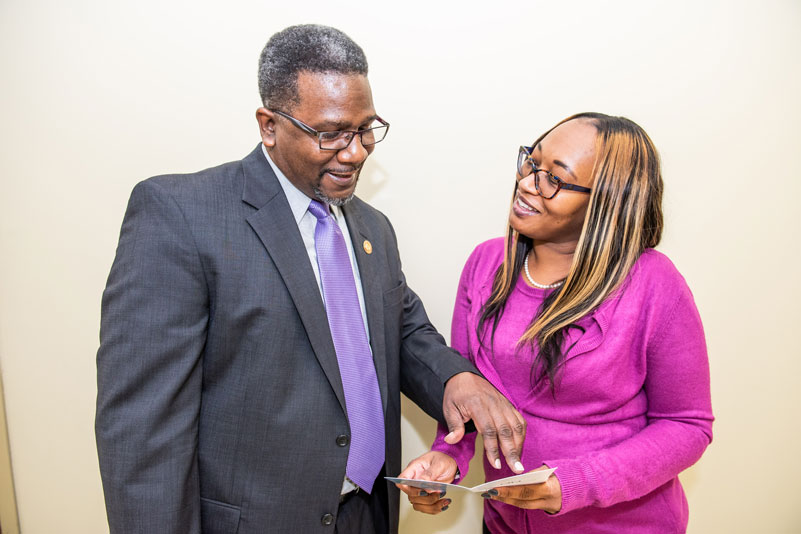 The O'Neal Comprehensive Cancer Center at UAB trains and supports Community Health Advisors (CHAs) throughout the Deep South to support the Cancer Center's education and awareness initiatives with underserved populations and its aims to eliminate cancer health disparities.
The Community Health Advisor model trains men and women who are "natural helpers" in their communities to share information about cancer screenings, early detection and cancer prevention. CHAs help make the Cancer Center's initiatives, including the widely recognized Deep South Network, successful by being trusted family members, friends and neighbors in their communities.
A CHA can be trained further as a research partners (CHARPs) to develop, implement and evaluate multilevel participatory research and education programs focusing on systems, agents of change and individuals in order to reduce cancer health disparities.
Over the past 20 years, the Cancer Center's Office of Community Outreach and Engagement has trained more than 1,200 CHAs and has had significant success in the areas of breast, cervical and colon cancers.
Who Are Our Community Health Advisors?
Community Health Advisors (CHAs) are men and women trained to share information on cancer prevention, early detection and cancer screenings with African Americans and other medically under-served individuals in their communities.
Some roles of a CHA include:
Sharing the benefits of early cancer detection and cancer screenings
Helping individuals identify and remove barriers to cancer screenings
Answering or referring questions about screening guidelines, procedures and other information
Linking cancer survivors to support services
Become a Community Health Advisor
To learn more about the Community Health Advisor Program or training as a CHA, contact Tara Bowman, program manager, at 205-975-2643 or tbowman@uab.edu.