Education & Training Menu
Postdoctoral Training
Training the future scientific leaders is an integral part of the O'Neal Comprehensive Cancer Center. Our postdoctoral fellows gain experience, skills and credentials by training with leading scientists and physician-scientists engaged in cancer research. As Alabama's only NCI-designated Comprehensive Cancer Center, the O'Neal Cancer Center offers postdocs access to cutting-edge core facilities in a collaborative, scientifically enriching environment.
In addition to laboratory training, postdoctoral fellows take part in seminars and retreats, as well as programmatic and thematic meetings that add key components to the training experience. UAB's Office of Postdoctoral Education offers myriad training opportunities that set our fellows on the trajectory to achieve individual goals.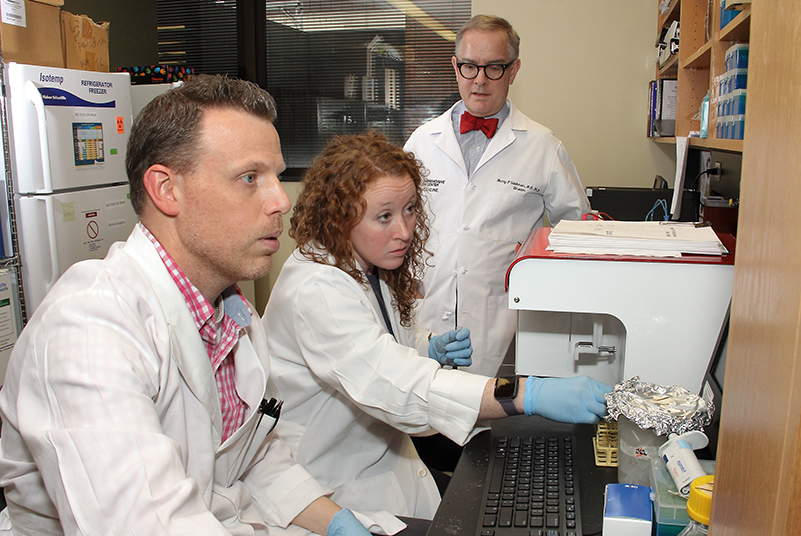 O'Neal NextGen Postdoctoral Scholar Awards (Basic Research)
The purpose of the O'Neal NextGen Postdoctoral Scholar Awards is to support promising postdoctoral trainees at UAB during their mentored training under the guidance of UAB faculty sponsors. The integrated program of research and training should enhance the individual's potential to develop into a productive, independent researcher.