A one-stop shop for colorectal cancer care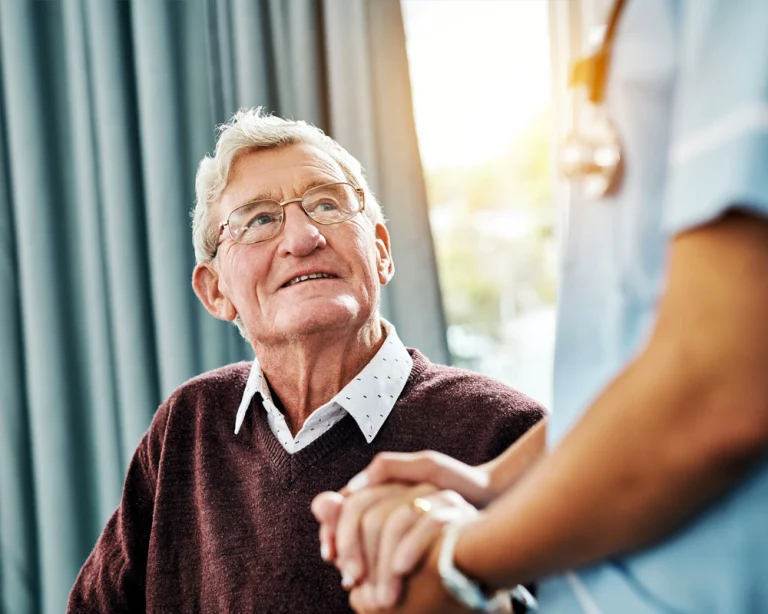 People suffering from colorectal cancer now have a new, less stressful way to receive treatment thanks to UAB Medicine. The University of Alabama at Birmingham Multidisciplinary Colorectal Cancer Clinic — which officially opened Feb. 28 — will provide a one-stop shop for cancer care.
Traditionally, patients with colorectal cancer — indicated by malignant cells in the colon or rectum — would see multiple physicians and specialists over the course of several days.
"At the new clinic, patients will see multiple specialists in the same day and will leave their initial visit with an individualized treatment plan," said Greg Kennedy, M.D., Ph.D., director of the Division of Gastrointestinal Surgery and John H. Blue Chair of General Surgery.
Colorectal cancer is the third most common cancer diagnosed in both men and women in the United States. It is the second leading cause of cancer-related deaths in men and third in women, according to the American Cancer Society, and it is expected to cause more than 50,000 deaths in 2018.
"The format of the clinic will serve to provide the highest level of care by developing individualized care-plans for organ-preserving surgeries, high-precision radiation therapy and state-of-the-art systemic therapies," said Rojymon Jacob, M.D., associate professor in the Department of Radiation Oncology and scientist within the O'Neal Comprehensive Cancer Center.
Most cases of colon cancer begin as small, noncancerous clumps of cells called polyps, which are growths on the inner surface of the colon. While most polyps do not become cancer, almost all cancers start as polyps. Colon cancer may have no obvious symptoms, which is why most doctors recommend regular colonoscopies starting at age 50, and for those with a family history of the disease, doctors recommend getting screened even earlier.
Grant Williams, M.D., assistant professor in the Divisions of Hematology and Oncology and Gerontology, Geriatrics and Palliative Care said that this new clinic will provide seamless coordination between oncology providers in order to provide the highest level of personalized oncology care for patients.
This is a multidisciplinary effort between the divisions of Gastrointestinal Surgery, Hematology and Oncology and the Department of Radiation Oncology. The clinic is seeing patients one day a week on Wednesdays at the Whitaker Clinic — a branch of the Kirklin Clinic of UAB Hospital. To find out more information, call 205-975-3000.
On March 2 at 8:30 a.m., UAB Medicine will host a Facebook Live event where physicians involved with the clinic will be answering questions about colorectal cancer and prevention. Visit the official UAB Medicine Facebook page for more information.