Announcing the Inaugural Cohort of O'Neal Community Builders
The O'Neal Comprehensive Cancer Center is pleased to announce the inaugural cohort of Community Builders. This group of individuals will serve as ambassadors for promoting diversity, equity and inclusion principles in all aspects of cancer workforce development.
"The individuals selected for this first cohort represent a wide range of lived experiences and come from several different areas of the O'Neal Cancer Center," said Rodney Tucker, M.D., MMM, associate director for Diversity, Equity and Inclusion. "The group includes individuals who are in our clinical enterprise, as well as our research areas, and includes faculty, staff and learners. We have several early career members of the team. It will be a pleasure to work with each of them."
The group will serve as the equivalent of a DEI oversight committee for the O'Neal Cancer Center, reporting its work to various constituent groups and stakeholders. After extensive onboarding, members will serve as resources for the Cancer Center and the UAB Heersink School of Medicine departments and learner programs.
The inaugural cohort had their first meeting August 15 to plan for the year ahead, including an inaugural lunch with Cancer Center Director Barry Sleckman, M.D, Ph.D.  The onboarding process began with a process for members to get to know themselves with coaching and leadership assessments, which will be followed by the next phase of learning about the Cancer Center, the university and the city of Birmingham.
2023 Community Builders include:
Julienne Carstens, Ph.D.
Carstens is an assistant professor in the Department of Medicine's Division of Hematology and Oncology. Her research is focused on understanding tumor biology with the goal of developing translational targets for metastatic pancreatic cancer. She earned her Ph.D. from Baylor College of Medicine in Houston and trained at MD Anderson Cancer Center.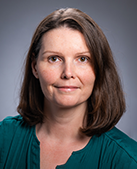 Natalie R. Gassman, Ph.D.
As an associate professor of pharmacology and toxicology at UAB with joint appointments in Nutrition Sciences and at the O'Neal Comprehensive Cancer Center, Gassman's work focuses on characterizing the influence environmental exposures have on DNA repair and characterizing how DNA repair proteins are altered or modified in the context of cancer. Gassman received a BA in chemistry from Michigan State University. She earned a Ph.D. in chemistry from the University of California Los Angeles. She held post-doctorate positions at the National Institute of Environmental Health Sciences and the Wake Forest University School of Medicine.
Manuel Ricardo Espinoza Gutarra, M.D.
Gutarra is an oncologist specializing in blood cancer and bone marrow transplant. His research interests include development of novel therapies in early phase clinical trials as well as improvement of health disparities in patients with blood cancers.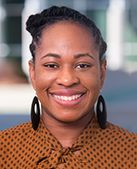 Stacey A. Ingram, MEd, CHES
Ingram is a manager of Clinical Research Administration working with oncologist Gabrielle Rocque, M.D., in the Division of Hematology and Oncology. She is responsible for managing a health service research team focusing on healthcare delivery and improving care for cancer patients. She received her Bachelor of Science degree in Community Health and her Master's in Health Education from UAB. She is a Certified Health Education Specialist (CHES).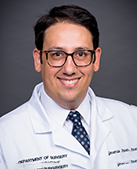 Jeremie Lever, M.D., Ph.D.
Originally from Southern California, Lever is a general surgery resident and surgeon scientist trainee. He is currently performing a post-doctoral fellowship in the laboratory of Karin Hardiman, M.D., Ph.D., studying the role of aberrant glycosylation in rectal cancer and how this contributes to neoadjuvant treatment resistance, invasion, and metastasis.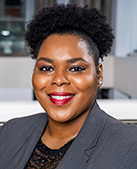 Christyna Malone-Frazier, BSN, MPH
Malone-Frazier graduated with a Bachelor of Science in Nursing from Troy University in 2011 and received her Master of Public Health with a concentration in Epidemiology from UAB in 2018. Since 2020, she has been an oncology nurse navigator for the Gastrointestinal Oncology team at the O'Neal Comprehensive Cancer Center at UAB.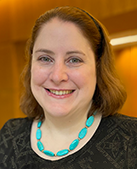 Amanda Messina, B.A.
Messina is an administrative associate in the Division of Hematology and Oncology. She completed her undergraduate education at Spring Hill College in Mobile, Alabama, earning a Bachelors of Arts in both Professional Writing and Studio Art. She joined UAB Medicine in 2008 and has been with the Division of Hematology and Oncology since 2012.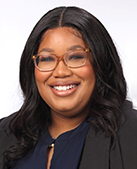 Krystle Pew, M.D., MPH
Pew is an assistant professor in Interventional Pulmonology at UAB. She studied medicine at Howard University College of Medicine, completing her fellowship training in pulmonary and critical care at LSU–New Orleans and additional training in interventional pulmonology at Johns Hopkins. As a physician scientist, her research interests include identifying disparities in lung cancer screening and diagnosis with an additional focus on DEI in the field of pulmonary medicine.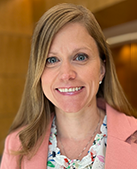 Kathyrn W. Zamora, M.D., MPH
Zamora received her M.D. and MPH from Tulane University School of Medicine in New Orleans. She completed an internship in Internal Medicine and residency training in Diagnostic Radiology at Ochsner Clinic Foundation. Following residency, she pursued additional training with an accredited fellowship in Pediatric Imaging at Miami Children's Hospital and a second fellowship in Women's Imaging at Louisiana State University in New Orleans. She joined the faculty of UAB in 2015.