Celebrating cancer survivors: Advisory board member shares her experience with blood cancer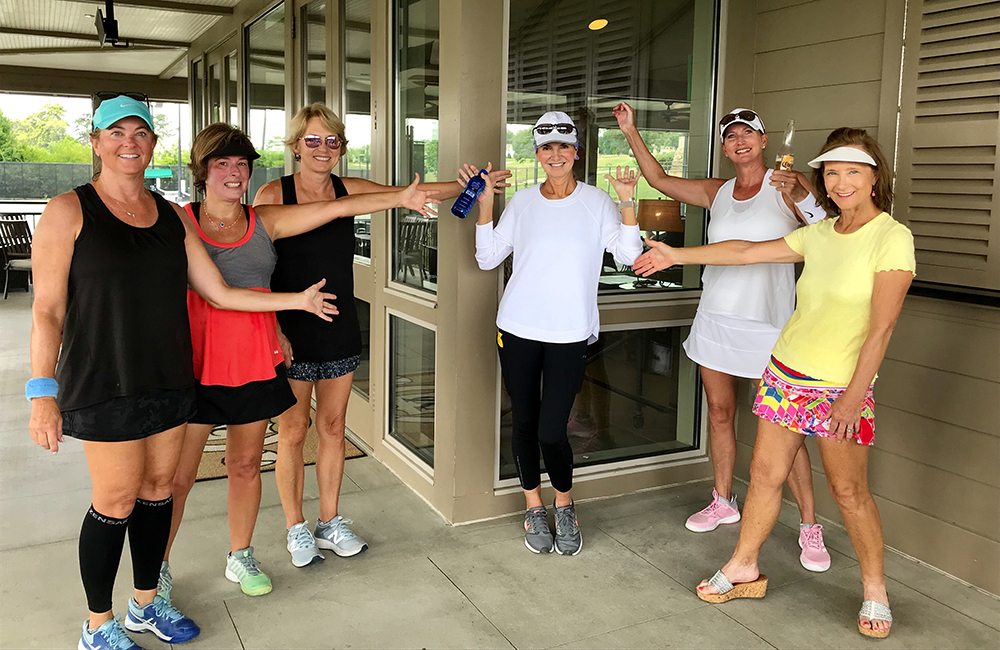 As an active member on the Advisory Board of the O'Neal Comprehensive Cancer Center at UAB, Susan Bishop Williams advocates for the highest quality of care for cancer patients and their families. However, she says she never fully understood the challenges associated with cancer treatment until she received her own cancer diagnosis.
In January 2019, a symptom-free and physically active Williams was on her way to play in a tennis match with friends when she received a phone call that would change her life forever. Through routine bloodwork at a yearly physical examination, her primary care physician noticed unsettling changes in her protein levels, and after more in-depth testing, diagnosed Williams with smoldering myeloma, a pre-cancerous condition that can lead to a form of blood cancer called multiple myeloma.
"I was shocked and in denial. I was certain my lab results were a mistake because I felt great. I didn't have any of the symptoms that come with multiple myeloma," Williams said.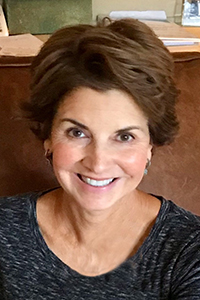 According to the National Cancer Institute, patients with smoldering myeloma typically have no symptoms at all. In Williams' case, doctors determined she was at a high risk of developing active myeloma within 12-18 months. Williams says she knew she had to act upon this news.
Because she was attending regular Cancer Center advisory board meetings, Williams was more aware than most of the innovative clinical trials and therapies available right here in Birmingham, Alabama, at the O'Neal Comprehensive Cancer Center. After her diagnosis, she was quickly connected with Luciano Costa, M.D., Ph.D., an associate professor in the UAB Division of Hematology & Oncology and a scientist at the O'Neal Cancer Center.
"Dr. Costa spoke during one of our board meetings years ago. His excitement about the advancements in treatment for multiple myeloma were ingrained in my memory," Williams said. "Little did I know that, one day, this global expert would be leading me on a life-saving journey."
After extensive research and difficult conversations with family and friends, Williams decided to enroll in Costa's innovative and bold clinical trial, MASTER, or Monoclonal Antibody Sequential Therapy for Deep Remission in Multiple Myeloma.
Williams' Battle with Blood Cancer Begins
Williams' decision to participate in a clinical trial stemmed from her belief that it would both increase her chance of survival and further the process of finding a cure. Her decision also led her to countless hours spent in The Kirklin Clinic of UAB Hospital receiving infusion therapy treatments and, later, a 16-day stay in the UAB Bone Marrow Transplant Unit.
"Dr. Costa visited the clinic regularly with encouraging words and answers to my numerous questions. I trusted Dr. Costa, so as I started treatment, I became more comfortable with all of the scary things like bone marrow tests, infusions, PET scans and, most of all, the stem cell transplant," Williams said.
Along with the compassionate support of her cancer care team at UAB, Williams says that meeting other multiple myeloma patients, who would go on to become dear friends, helped her in her battle tremendously. Surrounded by a strong support system of new and long-time loved ones, Williams felt she had the strength she needed to fight her blood cancer.
And at the end of her treatment, she walked away with zero traces of myeloma in her body.
"Dr. Costa said that the day of my diagnosis would be the worst day but that every day after would be better and better, and he was so right, ­" Williams said. "Surviving the treatment made me realize what is important in life. I am not sweating the small stuff and feel that I can withstand almost anything. This newfound outlook is a blessing."
A Message on National Cancer Survivors Day
Today, June 7, is National Cancer Survivors Day, a day of celebration for those who have survived cancer, a source of inspiration for those recently diagnosed with and still battling cancer, a gathering of support for families and caregivers, and an outpouring of outreach to educate the community on the lasting effects of survivorship.
The O'Neal Comprehensive Cancer Center stands with those touched by cancer and continues to empower survivors by providing the resources they need to cope with and overcome the daily challenges they face.