COE hosts windshield tour of underserved communities for Gilead program official
The O'Neal Comprehensive Cancer Center's Office of Community Outreach and Engagement recently hosted a windshield tour of several rural underserved communities in the Alabama Black Belt as part of an 18-month program called A Family Affair, which supports rural African American breast cancer survivors and their female family members.
The windshield tour—a drive-through visual survey of a community or communities where teams literally drive around and observe so health professionals can see the environments of their patient population—highlighted the lived experiences of rural breast cancer survivors, including their distance from health care and resources. The Office of COE recently received funding from Gilead for this program, and this is the first windshield tour for this study.
The tour was organized to coincide with a visit from Program Officer Shannon Weber, MSW, who serves as associate director for Gilead's Public Affairs for Global Oncology Corporate Giving. Claudia Hardy, MPA, director for COE's Community Health Access and Relations and project director for A Family Affair led the day-long tour from Birmingham through parts of the Black Belt and back. Other COE staff, including Silvia Gisiger Camata, prevention and care manager; Tara Bowman, program manager for the CHA program; and Kim Hannon, program coordinator for A Family Affair; were also in attendance.
The visit included a tour of the Edmundite Mission Center in Selma, Alabama, where COE Dallas County Coordinator, Dale Bell, provided a tour of the facilities and a description of the programs they offer. CHA Anna Jones and two Dallas County survivors enrolled in the program met the group. While in Selma, the group visited historic Edmund Pettus Bridge, the Dallas County Health Department and Vaughn Regional Medical Center.
The tour continued through Perry County to Greensboro, where Hale and Green County Coordinator Ada Webb introduced the team to 38-year-old breast cancer survivors enrolled in the program. Carolyn Duncan, Marengo County coordinator, and Barbara Patrick, Hale County CHA, joined the team for lunch at the Stables.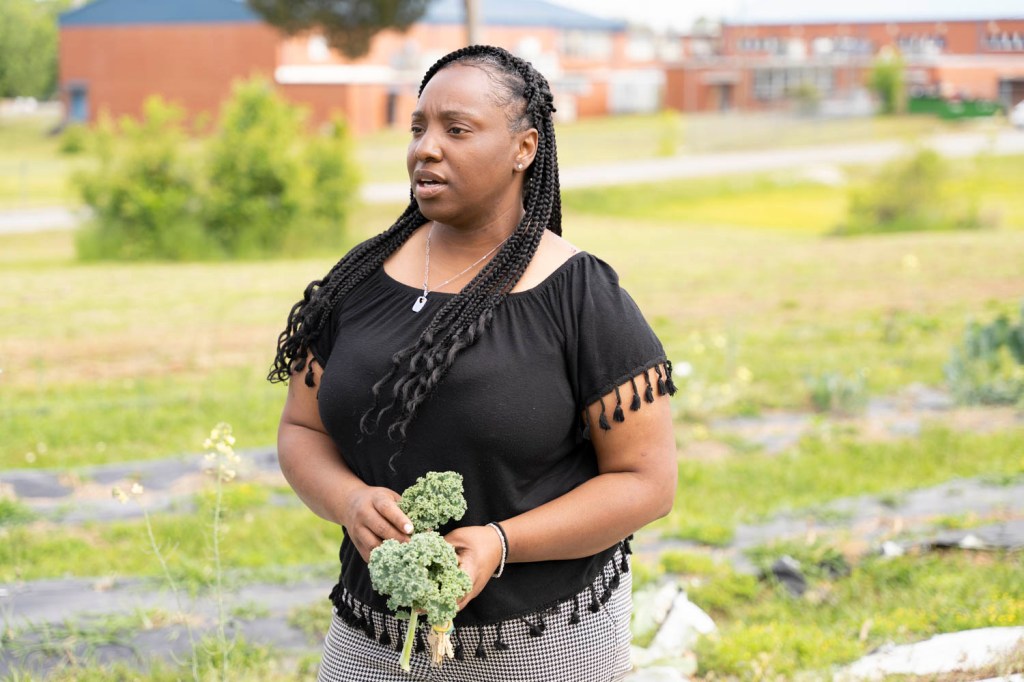 From Greensboro, the team traveled through Marengo and Greene counties to Livingston, where Sumter County Coordinator Kimberly Parker-Coleman provided a tour of the Rush Clinic, Sumter County Health Department and the Bell Brown Career Center highlighting a community garden that provides healthy vegetables and exercise for members of the community.
The tour concluded with a return to Birmingham and a follow-up meeting with COE Community Advisory Board Chair Lauren Roberts, executive director of FORGE Breast Cancer Survivor Center, and Francine Walton, COE Director of Outreach and Education.
Weber was very complimentary of the COE team, community partners and state. "Thank you for your generous hospitality hosting me in Alabama for an incredible windshield tour. I am grateful to you and inspired by your work. It is so clear the devotion you have to the people you are serving and that your intentions and connections with one another are what make the work possible."
A Family Affairs will offer navigation, screening, and psychosocial supportive toolkits for survivors. This program is made possible through funding by Gilead.