LifeSouth's cord blood bank and UAB Medicine partner to save lives
Media contact: Bob Shepard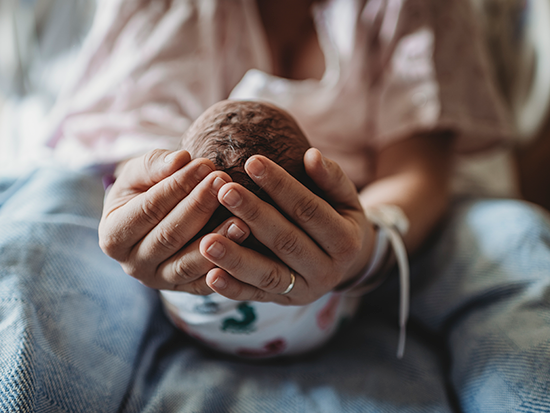 Mothers delivering newborns at the University of Alabama at Birmingham now can donate their newborn's umbilical cord blood to LifeSouth Cord Blood Bank, a public FDA-licensed cord blood bank of LifeSouth Community Blood Centers. Donating cord blood is painless for mother and baby, and there is no charge for the lifesaving service.
"LifeSouth has been a terrific partner in enabling our patients at UAB to donate umbilical cord blood, which would otherwise be discarded, to this very worthy cause," said Brian Casey, M.D., director of the Division of Maternal-Fetal Medicine, Department of Obstetrics and Gynecology in the UAB Marnix E. Heersink School of Medicine. "Through this collaboration, we have already successfully donated more than 100 specimens that have been banked and will be used to save lives across the globe."
Since January, UAB Medicine and LifeSouth Cord Blood Bank have partnered in collecting cord blood, and over 100 potentially lifesaving umbilical cords have been collected. Cord blood is rich with blood-forming stem cells that can help patients needing a bone marrow transplant. Cord blood transplants have successfully treated cancers, such as leukemia and lymphoma, and other diseases of the bone marrow.
"We are thankful to UAB for their commitment to help save lives through the collection of cord blood," said Kim Kinsell, president and CEO of LifeSouth Community Blood Centers. "They are giving new mothers the opportunity to potentially help patients facing some of the most challenging and complex diseases."
Cord blood offers some practical advantages over traditional adult marrow or stem cell donations. While the tissue from an adult donor must be matched with near pinpoint accuracy to a recipient, cord blood can succeed with less perfect matching. It is also tested, frozen and ready for transplant, saving time for patients in need.
"Knowing that my baby's cord blood, which would have been discarded, could potentially save someone's life is an added joy," said Rosalina Betances, who donated her cord blood with LifeSouth Cord Blood Bank. "The collection was painless and took little time after the birth. I am so happy we made the decision to donate, and I was given a chance at my hospital."
July is Cord Blood Awareness Month, and UAB and LifeSouth are dedicated to raising awareness about the importance of cord blood donation, and celebrating the doctors, nurses and mothers who help ensure lifesaving cord blood is available to help patients when needed.
Expectant mothers and families are encouraged to find out more about public cord blood donation. For additional information, call LifeSouth at 888-795-2707 or visit www.lifesouth.org.