New program brings more treatment options to patients with colorectal cancers
Written by: Emma Shepard
Media contact: Bob Shepard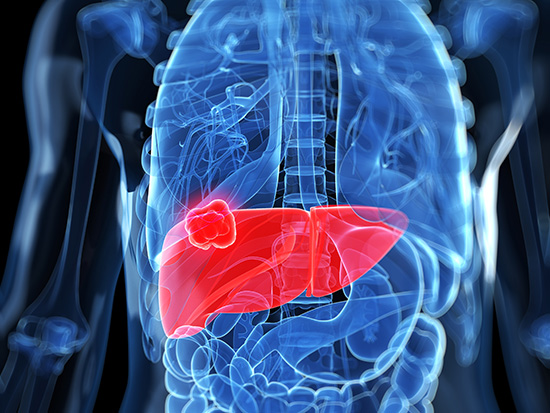 Physicians with UAB Medicine, O'Neal Comprehensive Cancer Center and the University of Alabama at Birmingham Heersink School of Medicine, have launched a new Hepatic Artery Infusion Pump Program — the only program of its type in Alabama — to offer more treatment options to patients with colon or rectal cancer that has spread to the liver.
This treatment, known as HAIP, has shown promise for patients with colorectal cancers that have spread to the liver and have been told there no further options for treatment. In fact, the program has the potential to extend and improve quality of life for these patients.
In cases of colorectal cancers, the cancer commonly spreads, or metastasizes, to the liver. Liver metastases from colon and rectal cancers are best treated by surgical removal of these tumors. However, many patients with liver metastases from colon and rectal cancer have extensive disease making it impossible to completely remove their liver tumors.
Administering chemotherapy through the infusion pump may help shrink the liver tumor, making subsequent surgery more practical. However, in cases where the liver tumor cannot be removed by surgery, the chemotherapy via the pump may help patients live longer.
Physicians implant a pump — about the size of a hockey puck — under the patient's skin. The pump is connected by a small catheter to the hepatic artery.
Through the infusion pump, the oncologists are able to deliver high-dose chemotherapy directly to the liver, with minimal systemic side effects. Surgeons usually implant the pump at the same time they are performing surgery to remove liver tumors.
Several patients have already been treated through the HAIP Program. Director of the Division of Surgical OncologyVikas Dudeja, M.D., and Moh'd Khushman, M.D., associate professor in the Division of Hematology and Oncology, have performed about eight HAIP implantation cases so far.
"This program is about giving our patients more time with their family and their loved ones, as every day and every week counts," Dudeja said. "In what can be a devastating disease, we're proud to offer this option to our patients."