Norma Livingston Ovarian Cancer Foundation awards $120,000 to UAB's Gynecologic Oncology
Written by: Tehreem Khan
Media contact: Yvonne Taunton
The University of Alabama at Birmingham Division of Gynecologic Oncology has received $120,000 to further ovarian cancer research from the Norma Livingston Ovarian Cancer Foundation.
Each year, grant proposals are presented to a selection committee chaired by Charles Leath, III, M.D., director of the UAB Division of Gynecologic Oncology, and Warner Huh, M.D., professor and chair of the UAB Department of Obstetrics and Gynecology. The Cancer Foundation reviews the submissions and selects the project they feel has the most significant impact on ovarian cancer.
This year, Mythreye Karthikeyan, Ph.D., a tenured associate professor in the Department of Pathology, received this funding for her project "Therapeutic approaches with CDK8/19 inhibitors for ovarian cancer for research funding support." Her research team and collaborators at the O'Neal Comprehensive Cancer Center at UAB will define the utility of targeting the kinase activity of this protein (CDK8/19) in ovarian cancers, as a front-line therapeutic agent in combination with standard of care. These studies are concurrent with the advancement of CDK8/19 inhibitors to clinical trials and hence are anticipated to provide information on the use of these agents for ovarian cancers in the future.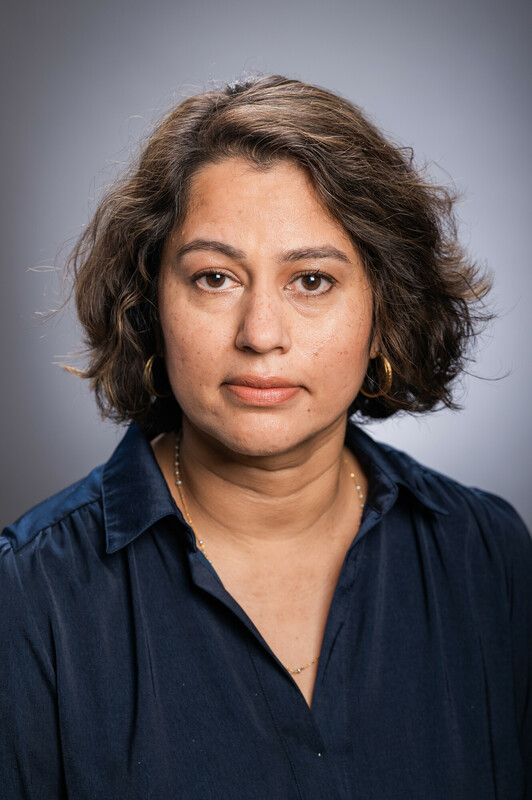 Over the past 15 years, the Norma Livingston Ovarian Cancer Foundation has funded over $1.6 million in ovarian cancer research. A significant portion of these funds comes from the sale of ovarian cancer car license plates. Alabama is one of only three states that currently have an ovarian cancer car tag. The cost of the tax-deductible tag is $50; of that amount, $41.25 goes directly to the Norma Livingston Ovarian Cancer Foundation to fund research through the UAB Division of Gynecologic Oncology. In the past, funds have been used to identify why women with ovarian cancer become resistant to chemotherapy, why the cancer recurs and how the medical profession can prevent this from happening. The funding has advanced research, improved patient responses and increased their time in remission.
The Department of Obstetrics and Gynecology and Department of Pathology are housed in the UAB Marnix E. Heersink School of Medicine.