Patient Spotlight: Emily Lombardo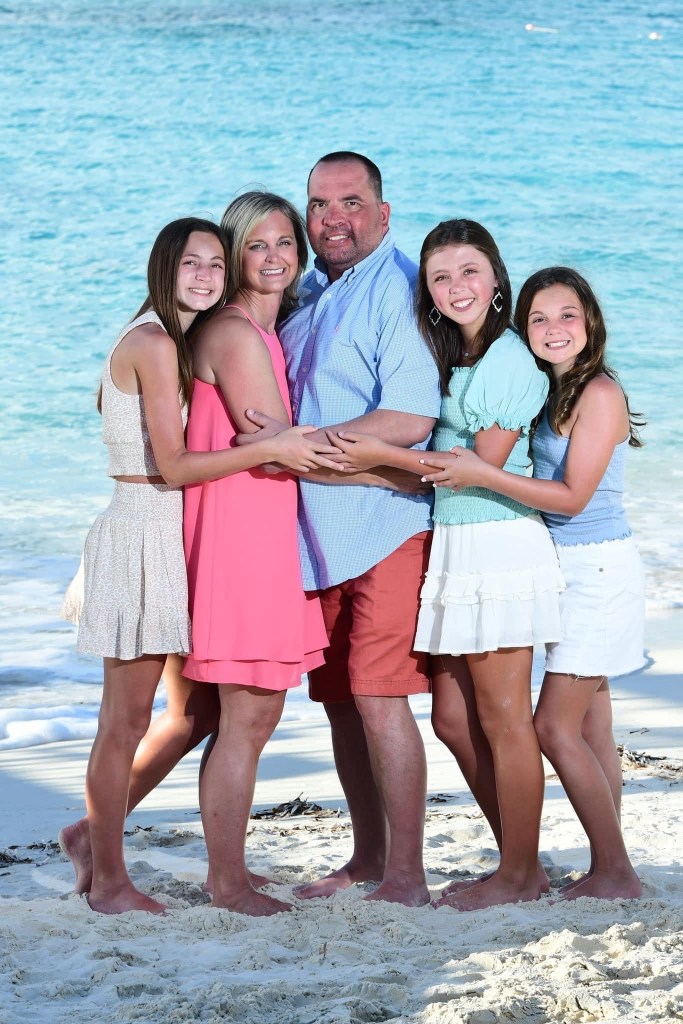 Q: Why did you choose the O'Neal Comprehensive Cancer Center at UAB to partner with you on this journey?
A: We knew UAB was the best. We were told that Dr. Burt Nabors was the best neuro-oncologist in the Southeast. Once we got to UAB, every visit was positive and encouraging. There was always a feeling of hope. Every nurse, nurse practitioner, and doctor always treated us with care and compassion. We never felt like we were "just a number."
Q: What has been the most challenging part of your experience?
A: Embracing our "new reality"
Q: What is the biggest win you're excited to share?
A: Beating the odds when we were faced with a devastating prognosis
Q: What is a fun fact that not many people know about you?
A: We got married on the beach because we loved the beach so much!
Q: What is your favorite hobby?
A: Spending a weekend at the lake
Q: What is the next place on your travel bucket list?
A: Santorini, Greece
Q: What is your favorite TV show?
A: "Virgin River" and "Sweet Magnolias" on Netflix
Q: What is your favorite quote to live by?
A: "God gives His toughest battles to His strongest soldiers", and "I believe in the power of love."
Q: What advice would you give to those just beginning their cancer journey?
A: Fight hard and keep a positive attitude.
Q: Is there anyone at the O'Neal Comprehensive Cancer Center at UAB whom you would like to recognize?
A: Dr. Nabors and Thiru Pillay, RN, for their compassion
Q: Beyond the medication and treatment, was there anything in particular that helped you through the emotional and mental challenges that cancer brought to your life?
A: It truly is the love and support from friends and family that get you through the best of times and the darkest days. I think I remember every big and small gesture that was shown to us throughout our whole journey. Even the phone calls to check on us meant so much. I realized that you really cannot fight this alone. I hope there is some way I will be able to share the love that was shared with us.