Surviving and thriving – breast cancer survivor shares how she savors life
Written by: Julie Cole Miller
Media contact: Yvonne Taunton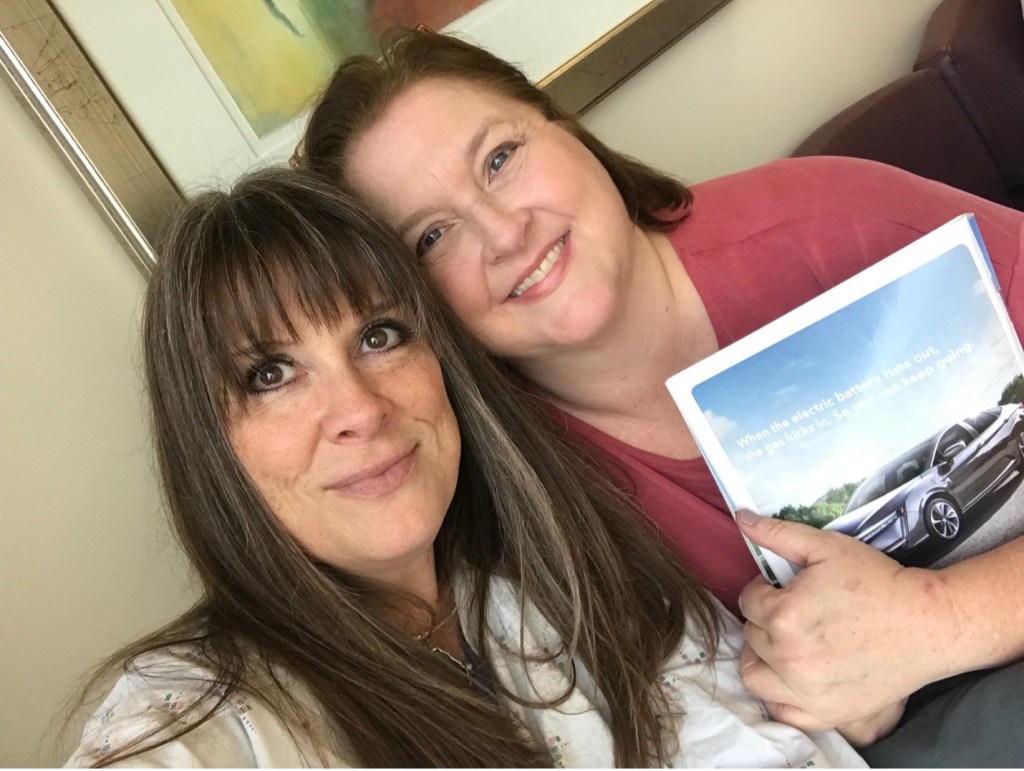 National Cancer Survivors Day was Sunday, June 5. As frightening as a cancer diagnosis most certainly can be, the good news is that survival rates continue to improve, the number of cancer survivors continues to grow and the O'Neal Comprehensive Cancer Center at the University of Alabama at Birmingham has resources to help patients even after they are cancer-free.
"It is important for survivors to be aware of the risk of long-term complications and to stay engaged with their health care providers while making healthy lifestyle choices," said Smita Bhatia, M.D., senior scientist at the O'Neal Comprehensive Cancer Center and director of the Institute for Cancer Outcomes and Survivorship at the UAB Marnix E. Heersink School of Medicine.
Meanwhile, how does one not just survive but thrive?
Meet Alyson Haynes, a Birmingham mother of two college-age children who also has a busy career and an active social life. She received a stage 1 breast cancer diagnosis in May of 2018.
"When you get that diagnosis, you're terrified, and every time you go to the doctor, it's new information, so it becomes something of a blur," Haynes said. "But I loved that UAB gave me a team of doctors — that really made me feel empowered. I appreciated having a team dedicated to my health, a whole room of smart people working on me."
Haynes, whose care team included surgical oncologist Helen Krontiras, M.D., and radiation oncologist Kimberly Keene, M.D., says she got through the subsequent lumpectomy and radiation at the O'Neal Comprehensive Cancer Center by staying busy and looking for bright spots along the way. She also says she could not have done it without her support system — friends like her best friend, who drove from North Carolina to be with her during that first appointment when she learned the severity of her case, the type, the stage and the treatment plan.
"After that appointment, I had two hours to get home, put on a dress and be at my son's high school graduation downtown at Bartow Arena," she said. "That was an intense day. She chauffeured me right up to the curb of the arena, and I'm forever grateful for her being there."
If this sounds a bit incredible, it is simply how Haynes approached her situation. But she acknowledges that others may not be so fortunate. "I kept living my life and having fun. My surgery was on a Wednesday, and I was back at work on Monday. I just kept focusing on the good. But my cancer was not stage 4. We caught it early. That's why I will always preach about the importance of getting regular mammograms."
Haynes has enjoyed a decades-long career at healthy lifestyle publications such as Cooking Light, Weight Watchers and Oxmoor House publishing, which has fueled her passion for dining in restaurants with exciting menus, "whether it's a five-star spot or a hole in the wall." Now a cancer survivor, she is also an avid adventurer and enjoys spending time with her friends in nature kayaking, tubing, boating, hiking, traveling, fishing and gardening.
When asked about her advice to newly diagnosed patients, Haynes says she believes it is important to filter incoming information. For some, it is therapeutic to talk with other patients about what they are going through; but for her, that was not the case. "For me, as a terrified, newly diagnosed patient, it was scary and overwhelming to hear other people's experiences." So, she chose to limit her mental bandwidth to her own situation and the advice of her care team, while keeping a positive attitude.
"I learned after one waiting room visit to bring earbuds and focus only on my diagnosis, my journey and my healing," she said. "There are many types of breast cancer and many treatments and many, many stories. Their diagnoses and their stories were not my diagnosis and my story." And yet she is grateful to be able to share practical advice with newly diagnosed friends who ask for it.
On the other side of her diagnosis, she finds inspiration in a treasured quote.
"I love quotes, and one of my favorites, post-breast cancer, is: 'For those who fight for it, life has a flavor the sheltered never know.' And I savor every ounce of life now."
As for staying in touch with her health care providers, Haynes continues to see physicians from her care team regularly, now every year. "If you remain cancer-free for two years post-treatment, you are transitioned from the breast cancer clinic to the survivorship clinic. That was super meaningful — I felt blessed, grateful and thankful for that transition. It was a big deal to me, and it was the stepping stone into another chapter in my life, which meant only three more years to go. Once I've made it five years cancer-free, then I'm considered 'cured,' and the chance of it coming back is very low."
The Next Steps Clinic for Breast Cancer Survivors is located in the Kirklin Clinic of UAB Hospital and provides personalized survivorship care plans, evaluation for long-term effects of treatment, screening recommendations, referrals to specialists and other benefits. For more information or to schedule an appointment, call 205-801-0080 (office) or 205-801-9034 (scheduling).