UAB and Bibb Medical Center partner to fight colorectal cancer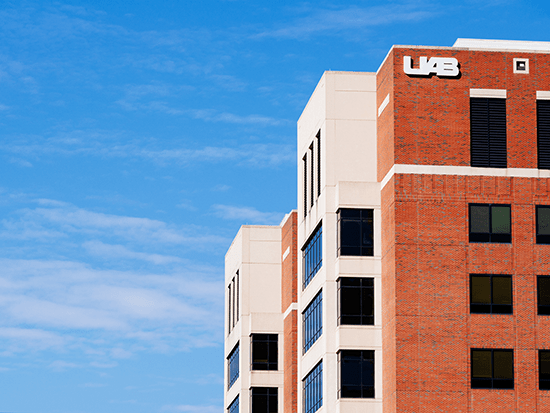 The University of Alabama at Birmingham is partnering with Bibb Medical Center to provide care to rural patients. The partnership will provide screening and diagnostic modalities for colon and stomach cancers, in addition to reflux disease and swallowing difficulty.
"Our goal at UAB is not only to provide high-quality care to the people of Birmingham and Jefferson County, but to help eliminate and alleviate health care disparities in the state of Alabama," said Drew Gunnells, M.D., assistant professor in the UAB Marnix E. Heersink School of Medicine's Department of Surgery. "We have done this by partnering with local hospitals and sending surgeons and providers directly to other facilities to help treat patients."
According to the American Cancer Society, colorectal cancer is the second-deadliest in the state of Alabama, even though it is considered one of the most preventable and treatable cancers with early detection.
"Sixty percent of colorectal cancer deaths could be prevented with early screening. Our desire is to increase local access to these lifesaving procedures in hopes the convenience inspires our community to utilize these services," said Joseph Marchant, CEO and president of Bibb Medical Center. "This partnership with UAB ensures that our community has access to quality providers right here at home."
Access to health care is limited in many of the state's rural counties, and through partnerships like this, patients are provided services closer to home. UAB recently announced a partnership with Cooper Green Mercy Health Services Authority to offer free colonoscopies to select patients through a grant from the Alabama Department of Public Health in March.
"None of us want to drive long distances for procedures, if possible, and we hope by meeting patients close to where they live, we can help the health care disparities we see in our state," said Gunnells, who also serves as a service line director for colorectal cancer at the O'Neal Comprehensive Cancer Center at UAB. "The administration and staff at Bibb Medical Center have been fantastic, and we look forward to caring for the people of Bibb County moving forward."
Appointments can be made at 205-926-3270.