UAB joins research network dedicated to improving treatments for brain tumors
Written by: Emma Shepard
Media contact: Bob Shepard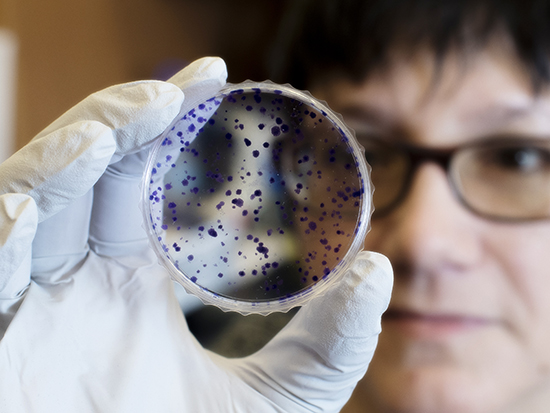 The University of Alabama at Birmingham has been named a co-site on a $30 million National Institutes of Health grant to develop new or improved treatments for patients with glioblastoma, the most common and aggressive primary brain tumor in adults.
Through this U19 award, UAB is invited to participate in the Glioblastoma Therapeutics Network, alongside the primary institution, City of Hope, and the Translational Genomics Research Institute, a fellow co-site, to move therapeutic agents from pre-clinical development, through investigational new drug studies and into pilot clinical studies in humans.
Faculty from the Department of Neurosurgery in the Heersink School of Medicine and the O'Neal Comprehensive Cancer Center at UAB will serve as UAB's principal investigators on the grant. UAB Department of Neurosurgery Chair James Markert, M.D., MPH, and O'Neal Cancer Center Neuro-Oncology Research Program Co-Leader Burt Nabors, M.D., will work with City of Hope to conduct Phase I clinical trials of glioblastoma patients as part of this five-year project.
Markert, who has spent more than 30 years researching glioblastoma, says he is looking forward to the work that UAB, City of Hope and the Translational Genomics Research Institute will be able to accomplish in this area through the Glioblastoma Therapeutics Network.
"Unfortunately, the outcomes of glioblastoma are somewhat grim," Markert said. "We're looking to give our patients hope — hope in their fight. It is time for us to empower health care providers to treat this form of brain cancer and help heal our patients."
According to the National Cancer Institute, roughly 13,000 Americans are diagnosed with glioblastoma each year, and currently, the five-year survival rate sits at about 5 percent. UAB has long been a research hub for fighting glioblastoma.
Most recently, researchers in the Department of Neurosurgery identified a potential new pathway for treating radiation-resistant glioblastoma and demonstrated that a modified herpes virus, known as G207, was shown to be well tolerated and to display early signs of clinical effectiveness in pediatric patients with gliomas, both when the virus was administered alone and when it was administered in combination with radiation.
In fact, in collaboration with the UAB Center for Clinical and Translational Science's Clinical Research Unit, which provides technical support for intracranial infusion treatment and post-infusion patient monitoring, researchers found that G207 has demonstrated safety and increased immune cell infiltration of tumor lesions.
"Glioblastoma is one of the most aggressive forms of brain cancer," said Erwin Van Meir, Ph.D., professor of neurosurgery and associate director for Shared Resources at the O'Neal Cancer Center. "We are aiming to find more avenues of treatment for this type of brain cancer by putting the best minds across the country together through coordination and sharing."