Great Expectations
Story by Anna Waters | Photos by Andrea Mabry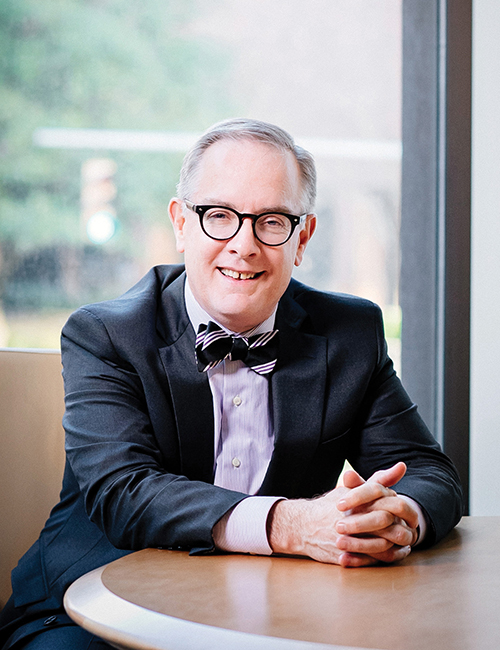 Emergency medical training was 18-year-old New Jersey state trooper Barry Sleckman's favorite part of his job.
As a teenager in Summit, New Jersey, Sleckman never imagined himself as an academic. He spent the better part of his four years in high school running his own small business, making and repairing golf clubs out of his basement, which he had been doing since he was only 12 years old.
Sleckman kept the basement repair shop while he briefly attended Farleigh Dickinson University – at least until he somehow took and passed the civil-service exam required for acceptance into the New Jersey State Police Academy. He only took the exam to support a friend with dreams of becoming a state trooper, but Sleckman joined the academy himself, leaving college behind.
Yet, as he watched the paramedics and emergency medical technicians as a young trooper-in-training, Sleckman realized he had just serendipitously stumbled upon his own dream.
"I thought, 'OK, I want to be a doctor,'" he decided.
Now, as the new director of the O'Neal Comprehensive Cancer Center at UAB and an expert in the science of DNA repair, Barry P. Sleckman, M.D., Ph.D., says that doing "great things" – as his mentor, immunologist Emil R. Unanue, M.D., often described it – is the key to finding meaningful success in any field.
After only four months on the New Jersey State Police Force, Sleckman returned to Farleigh Dickinson University to hit the books and build his resumé so he could transfer into a pre-med program.
"I basically had to learn all the stuff I didn't learn in high school and then convince some college to let me in," he said.
Sleckman eventually gave up his repair shop and asked for advice from a local surgeon he knew from his days as a paper boy. The surgeon became fascinated with the story of this now 19-year-old former state police officer who had decided to go into medicine.
"He was an older guy, and he really liked me because I was a state trooper," Sleckman said. "I was unusual."
In search of a successor for his private practice in Summit, New Jersey, the surgeon made a deal with Sleckman: "'If you just go to medical school and then into surgery, you can return and take over my practice,'" Sleckman said the doctor told him. "So that was my plan."
Sleckman gained admission to Lafayette College, a private school in Easton, Pennsylvania, with a strong pre-med program, but only as a part-time student.
In the beginning, he was allowed to take only one course. That course was a general chemistry class taught by Joseph Sherma, Ph.D., who Sleckman says challenged his perspective on the nature of science and research.
Sherma, a chemist at Lafayette who later served as Sleckman's research mentor, once proposed a research question for him to answer in the lab. Sleckman, still new to the applied sciences, followed up by asking Sherma what he should be looking for to find the solution, to which Sherma replied, "I don't know. You're going to figure that out."
Sleckman says he was surprised to learn that his mentor did not already hold the answer to his own research question, but the possibility of "knowing the unknown" excited him.
"I liked figuring things out that no one had figured out before," he said.
After proving himself to Sherma and his other professors, Sleckman was eventually admitted as a full-time student at Lafayette.
While there, Sleckman sought other opportunities to get involved in research, initially because he thought doing so would give him an edge in medical school, but he soon discovered himself unwilling to part with it.
"I started doing research and just loved it, so I decided that's what I wanted to do," he said.
Sleckman then decided not to return to Summit, New Jersey, to take over the practice promised to him by that local surgeon, but he did start applying to M.D. and Ph.D. programs.
By the time Sleckman was invited to interview with Harvard Medical School, he was a star student at Lafayette and had even gotten used to explaining his background to interviewers who often asked about the educational gap in his resumé.
The interviewer from Harvard was intrigued by Sleckman's start as a state trooper in New Jersey. To his surprise, Sleckman was one of only two applicants who were accepted by the interviewer that year into the Harvard-MIT Health Sciences and Technology M.D. program.
The other applicant had previously worked as a New York City cab driver for six years and would later become one of Sleckman's closest friends.
"We just think he liked people with unusual life paths," Sleckman said. "I had a very unusual life path."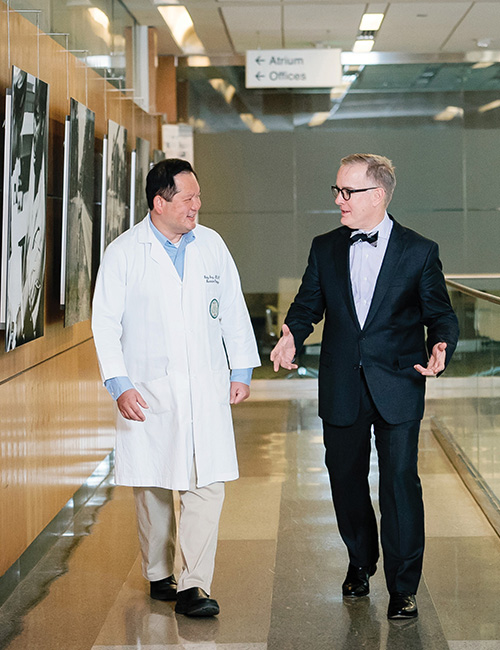 Fifteen years later, Barry Sleckman, M.D., Ph.D., was both a clinical immunologist and an infectious disease scientist when he took his first faculty position in the Department of Pathology & Immunology at Washington University in St. Louis, Missouri.
Sleckman chose Washington University for its immunology program, but he eventually decided to dedicate more of his time to scientific research and to developing new ways to effectively use research to improve care for patients.
"When I started in science, I didn't think what I was doing was applicable or related to the clinic," Sleckman said. "Now, I see how vital and integrated basic science research is to clinical care."
Now that he was no longer regularly seeing patients, Sleckman was able to focus on studying the pathways involved in DNA repair, an important area in cancer research, and teaching medical students at the Washington University School of Medicine in St. Louis.
Sleckman soon joined the DNA repair research program at the Alvin J. Siteman Cancer Center at Washington University and was later asked to serve as the associate director of the Siteman Cancer Center.
Although he initially had little interest in the position, Sleckman discovered that he actually enjoyed coordinating and working with the various programs in the Siteman Cancer Center, which led him to take on an array of other positions there.
In his role as associate director of basic science, Sleckman earned a reputation for recruiting existing faculty from across the university and persuading them to apply their expertise to cancer.
One summer, over the course of about 10 weeks, Sleckman met with roughly 30 faculty members from traditionally nonclinical fields such as computer science, engineering and chemistry. On Monday, Wednesday and Friday of every week, Sleckman would take one faculty member from the main campus to lunch to discuss his or her areas of study and whether any of those areas could be relevant to cancer.
Confused why a basic scientist in the Siteman Cancer Center would be interested in his research, one faculty member told a friend from the Washington University computer science department, who had already met with Sleckman himself, that he didn't do cancer research.
"Yes, but by the end of the lunch, you will," his friend reportedly told him.
After 17 years at Washington University, Sleckman began looking for a new opportunity, somewhere he could use his talents for integrating research and patient care to build something new. He then spent five years at the Sandra and Edward Meyer Cancer Center at Weill Cornell Medicine in New York City, most recently serving as the center's associate director, before he set his sights on Birmingham, Alabama.
Last fall, Sleckman was asked to interview for the position of director of the O'Neal Comprehensive Cancer Center at UAB, but this time, the interviewers weren't interested in his experience as a New Jersey state trooper.
Doing something 'great' to me means that you've discovered something that's important for diagnosing cancer, for treating cancer or for preventing cancer. Now, as a cancer center, our job is to make sure that our work makes its way to patient care or to the population.
"I did just about every job at the Siteman Cancer Center at Washington University, and I have seen just about everything imaginable," Sleckman said. "I believe that I have become good at spotting growth opportunities in cancer centers at academic medical institutions now, and I think that's a key feature of this position."
Coming from Weill Cornell Medicine, where the Meyer Cancer Center is still working to become a National Cancer Institute-designated comprehensive cancer center, Sleckman says he was drawn to UAB because he could see how vital the O'Neal Comprehensive Cancer Center is to the University, the UAB Health System, the city of Birmingham and the state at large. As the only NCI-designated comprehensive cancer center in a four-state radius, the O'Neal Cancer Center provided the kind of high-impact opportunities Sleckman was looking for.
"I think one of the big advantages here is that UAB is the only academic provider of health care services in the Birmingham metropolitan region and in much of the state," Sleckman said. "It's definitely a real opportunity for this institution and the O'Neal Comprehensive Cancer Center to make 'O'Neal' the brand name for the very best cancer care in the Birmingham area and the state of Alabama."
During his visit to UAB, Sleckman discussed his vision for the Cancer Center, which came as no surprise to at least one face in the crowd that day: Brandon Rocque, M.D., one of Sleckman's former students from Washington University in St. Louis.
Now a neurosurgeon at UAB, Rocque treats pediatric brain tumors at Children's of Alabama and serves as a scientist in the O'Neal Comprehensive Cancer Center.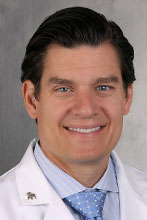 "I hadn't seen Dr. Sleckman in more than 15 years, but when I approached him after his lecture during his visit to UAB, he greeted me like an old friend," Rocque said. "It's exciting to have someone like that at the head of the Cancer Center. Not only does he have a vision, but he's also the kind of person who will engage every Cancer Center member in sharing that vision."
The crux of Sleckman's vision was and still is simple: "Do great things."
"Doing something 'great' to me means that you've discovered something that's important for diagnosing cancer, for treating cancer or for preventing cancer. Now, as a cancer center, our job is to make sure that our work makes its way to patient care or to the population," Sleckman said. "We must do great things, make great discoveries that advance fields and get those discoveries into the care of the people who need it most."
In January of this year, Sleckman left New York and moved to Birmingham, Alabama, to join the O'Neal Comprehensive Cancer Center at UAB as its new director.
In his new role, Sleckman says he plans to build on the successes of his predecessors by strengthening the O'Neal Cancer Center's existing programs and empowering its many physicians and scientists to do the same.
"To do a job like this, you have to stand on the shoulders of giants," Sleckman said. "Dr. Edward Partridge is widely considered a giant in the field for health care delivery, as well as for serving as the director and leader of the Cancer Center for so many years."
However, Sleckman says he doesn't really like referring to himself as the "leader" of the Cancer Center.
"I think 'leader' is a strange term for what I do," he said. "I consider myself more of a catalyst. I see myself as an enabler, someone who can help make great programs even greater."
To Sleckman, enabling great programs to become greater requires developing a culture of collaboration, integration and teamwork, an endeavor he says he is excited to see to fruition.
"The bar is really high, which doesn't bother me. I don't mind a high bar," Sleckman said. "I just feel incredibly lucky to be playing on a team with people who want to get over the bar – for the good of the field and for the good of the people we serve through the O'Neal Comprehensive Cancer Center."